Seven's tournament honor the fallen in ANZAC
Vaovai won against Poutasi 7-5 during the ANZAC 7s tournament at Falealili College's field yesterday. 
Hosted by the district of Falealili and the Falealili I'u o Atua Rugby Union, the tournament marks the beginning of the ANZAC Day celebrations.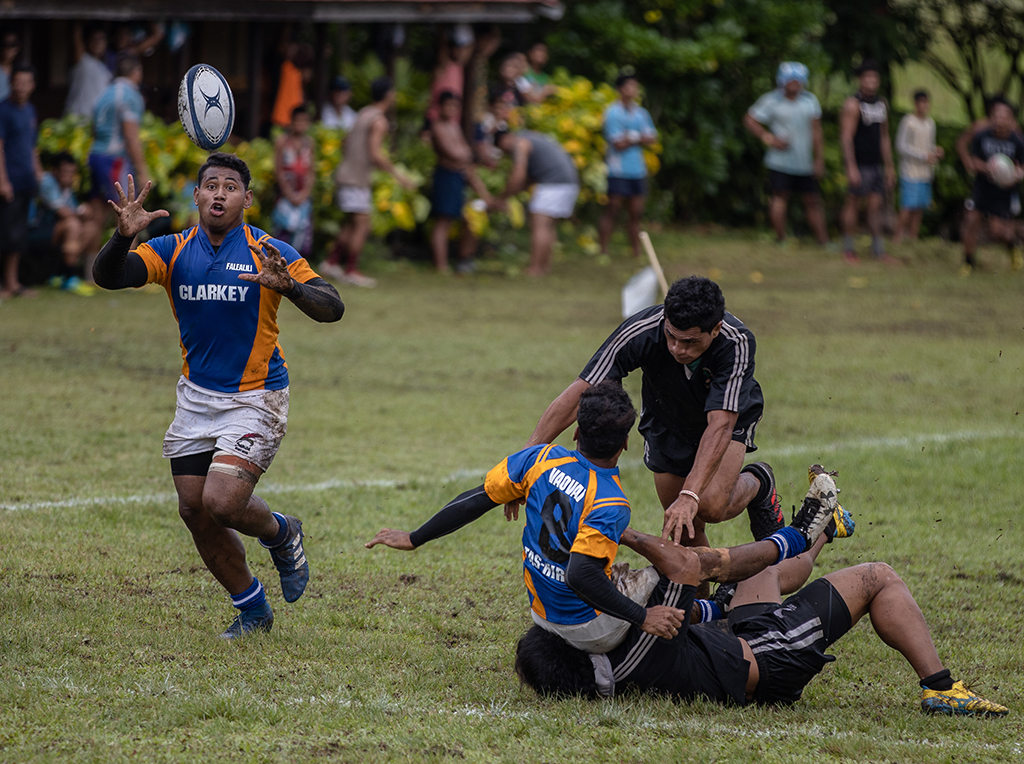 It was an initiative by the Returned Services Association (R.S.A.) in Samoa to promote the development of rugby and the spirit of ANZAC in remembering and honoring all Australians and New Zealanders, even Samoans who served and died in all wars, conflicts, and peacekeeping operations and the contribution and suffering of all those who have served.
Attendees included the Deputy High Commissioner of Australia to Samoa, Amanda Jewell who gave the keynote address, together with Tuatagaloa Annandale, Paul Nation Chairman Karaka Rugby Club New Zealand, village councils within Falealili district and villagers within Falealili.
According to the tournament director, Tuala Iosefo Ponifasio, who is also the president of the RSA, "the tournament has been sanctioned by SRU and funded by RSA and Samoa Events and Management Company (S.E.M.C.O.).
"A total of 12 teams from within the Falealili District took part for the RSA President's Cup and prize money and all participating teams will receive cash prizes.
"This is the first time a seven's tournament has been held in honor of ANZAC and it will be held annually.
"We acknowledge also the following sponsors, S.E.M.C.O. and Travelers' Point Hotel."