Samoans express interest in Australian studies
Some of the Australian universities that participated in a recent Austrade Education Roadshow in Apia have registered interest from Samoans to study in Australia.
Newcastle University staff Ifte Ahmed, Adal Issa and Dr. Seeseei Molimau Samasoni told the Samoa Observer in an interview, that they've registered interest from 84 local applicants, who are keen on pursuing studies at the university. 
Ida Wu from the Australian National University (ANU) said eight students have already applied to the ANU and she is positive more will be interested as she witnessed at the National University of Samoa (NUS).
Most of the students – when the roadshow was held at the university – were more interested in knowing about opportunities that are available for them to study in Australia according to Ms Wu. 
"The foundation students are more interested to know about the scholarships available to them, so I thought that it was good that we are here to promote the Australian universities, so that they can have the motivation to study hard and work on the degree programs, that they may like to do in the future," she said.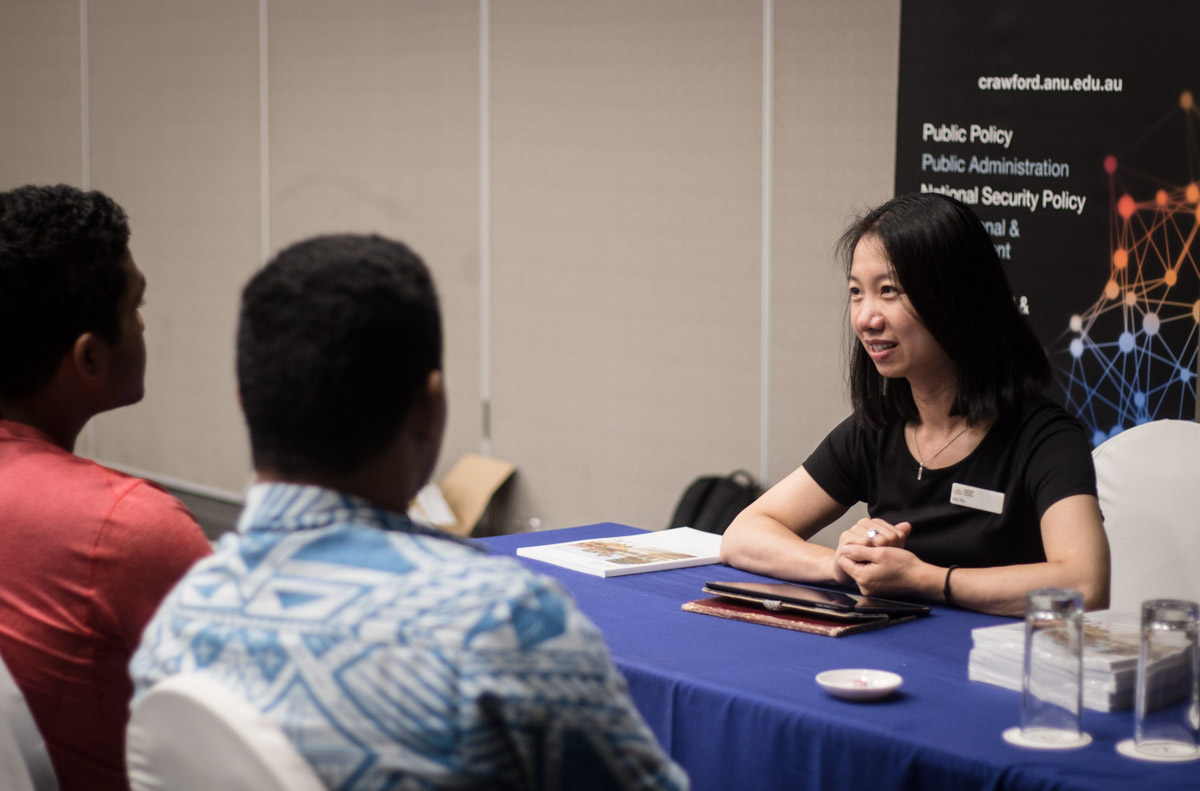 Australian Deputy High Commissioner and Counsellor (development), Amanda Jewell, said the Austrade Education Roadshow was an opportunity for the students to get exposure to possible fields of study in Australia. 
It was also an opportunity for the Australian universities to see what Samoa is like and to understand Samoa's tertiary education needs going forward.
Australian institutions that participated in the recent Austrade Education Roadshow included: The Australian National University, Central Queensland University (Sydney), Deakin University, Griffith University, The University of Sydney, The University of Newcastle, RMIT University, University of Tasmania, University of Technology Sydney, and Monash University. 
Students from the NUS and the University of South Pacific (USP) Alafua Campus as well as government and private sector workers attended the roadshow, which was held over a two-day period at the Taumeasina Island Resort.