The making of local Super Athletes
Dear Editor,
A week removed from the gold-winning performance of our local 7s U19 at the Commonwealth Games, the fresh air of excitement still lingers across Samoa.
Surely we can get used to this Samoa if we continue to trust, support, and invest in our local players, local coaches, and staff regardless of sports.
A help, from here and there, by foreign experts is a plus but, should never be treated as the Bible. Why is that, because we have our unique ways of doing things!
Samoans, including our Polynesian brothers, are 'beast of men' in terms of raw power and skills, hence, worthy of the title Super Athletes!
It's in our DNA people!
A DNA specification like Samoans, nothing could and should stop us from winning all day! 
According to an anthropology expert:
'Only the strongest of the early Polynesian seafarers survived…the strongest of them all carried on to other islands. The breeding population became big and remained big."
But just as the evolutionary pressure was to become more muscular to survive the cold, the type of muscle fibre these early Polynesians built up is believed to have been fast twitch  muscle fibres…suitable for sprinting, netball, rugby, weightlifting and boxing…and a key factor for ancient Polynesians' survival.' 
In other words, we are born winners from the day we born, and hopefully, to the day we wear diapers again.
With this said, I wonder what stops us from honing more real-life local super heroes in the field of sports? Our local U19 players proved this assumption at the Commonwealth Games.
Why, as a people, our focus is only on rugby and netball? While the rest falls under time fillers to address boredom and hobbies to keep us healthy. There is nothing wrong with this if you are past your physical prime. 
How about when you are a young, motivated, and athletic Samoan with much energy to burn?
Over the years, I've seen countless wasted talents amongst our young athletes because opportunities seemed to reside within high school years. Talents that are potentially world class, provided a little tweak here and there is provided. When I say 'tweak' I mean, a little proper use of politics in supporting young local talents, including young adults, receive elite training and secure sufficient funding to reach their utmost potentials. 
The absence of opportunities is not always the issue here it's more like the absence of courage and lack of knowledge in pursuing different sports. 
Know it and then just do it!
Curiosity got the best of me a few months ago when I took an online 60-second sports quiz. This online quiz is developed by sports scientists in an attempt to help athletes determine the best suitable sport given their physical and mental attributes.
The result is completely unexpected, I silently protested for a moment, but somehow I found myself compelled to suck the result and consider the substance of it.
All things considered, according to this online 60-second quiz, hockey and wrestling are my ideal sports. I thought my best chance of becoming an elite athlete is with power lifting and/or weightlifting given my background.
On the flip side, this 60-second sports quiz is not necessarily an accurate assessment of one's ability. The mental aspect of sports, which I think, the most important, cannot be quantified, let alone, calculated within 60 seconds. Rather, mental prowess is best measured with actual performance during a demanding game.
Is it possible to conduct similar test among local young talents to determine the best sports suited for each of them? To this end, we do not trap our young local athletes within the walls of our traditional sports. 
Don't get me wrong, I love rugby and netball period. But, the fact is the lifespan of an elite rugby player is short, and most importantly, it is a relatively high risk, low reward sport. That's why I don't blame the Australian parents and its sports commission from exposing their children to different sports with less risk but high reward sports.
For the sake of serious fun, indulge me for a minute while I create a hypothetical strong-willed super athlete made in Samoa. Key phrases are: strong-willed and made in Samoa.
Let's start!
First, expose our young athletes in multi-sports because the legends of sports like my non-related cousins namely Michael Jordan and Usain Bolt did not marry basketball and sprinting at first. 
Michael Jordan loved baseball before basketball while Usain Bolt courted cricket before sprint running.
Can someone raise the hand of those who actually married their first girlfriend or boyfriend? Hmmm, I thought so! See my point? 
These legends developed a growing-in-love mentality first during their early years and did not have a love-at-first-sight approach. They tested the waters, so to speak, before fully soaking themselves into the sports that made them legends. And their history-making performances say it all!
 A young athlete who grow-in-love with the game will stay focus when it gets harder. He will keep pushing even just for an ounce of progress until progress is achieved. While an athlete with love-at-first-sight mentality will lose a desire to improve the moment a task becomes more difficult than usual. 
It does not even matter if the increase in difficulty is real or imagined because they sing in the tune of 'easy get, easy go.' You and I have seen it over the years.
No need to panic rugby and netball fanatics! Rest assured, I am not here to call a war cry against the sports we all love. I only suggest in allowing multi-sports mentality to germinate within the minds of our young local athletes.
As we do so, we expand the horizon of opportunities in which our young local talents can potentially succeed especially after high school.
After all, the greats have love-at-first sight experience with different sports before growing-in-love with the sports they dominated.
We can add a little spice from here. 
Once we infuse the grow-in-love mentality among our young local athletes, then we can introduce a train-to-have-fun mentality and not always the train-to-compete mentality. Not that I want young athletes to mock around during training sessions; this is not the point here. Point being, once in a while during training, have fun with athletes. 
An athlete who enjoys training will most likely perform best when the whistle blows because the mind has been trained to relax. Not to forget, before the conception of money-grabbing-sponsored-driven-sports, people play sports to have fun in the first place. 
Act a little bit more of a mentor and not a tormentor. 
Almost there, let us sprinkle a salt-of-wisdom.
Am I going to contend that winning is not always everything? Of course not, but winning boost confidence every time.
In an event, a young athlete loses, be real with your assessment. Do not sugar coat the loss because doing so is promoting mediocre performance at best? Another possible danger of sugar coating the performance is it desensitizes a young athlete into a belief that losing is always okay.
As an optimistic realist, I believe losing is part of the game, sometimes we have to lose in order to win, and we have to fail in order to pass. In short, losing is a necessity of life.  
But then again, do not confuse losing without trying from losing and learning at the same time; the former teaches nothing, the latter teaches every young athlete that they can improve.
What is required to lose? Nothing! 
What is required to win? Everything!
Similarly, do not overreact either. If a young athlete loses, beware of losing your mind as a mentor because it's not the end of the world.
As mentors, let us a create a winning mind sets that only long hours of training, dedication, and hard work can unearth the best and deepest talents within our young local athletes.  We can do this without undermining each and every effort made by our young local athletes.
Can you please pour a handful of positive examples before serving?
Young athletes, like all of us, will most likely become dedicated if there is a constant positive reinforcer in their lives. Who is better to show young athletes the importance of 'work ethic, attention to detail, resilience, punctuality, and a host of other factors' than parents, mentors etc. of whom they look up to? 
A wise man once said to 'use words only when necessary.' So actions, not words, can and will make a difference in making a super athlete!
Ladies and gentlemen, I serve you a hot super strong-willed local athlete.
Closing thoughts
Of course, I don't expect everyone to achieve elite status in the sports of their choosing. I am a realist, to be specific, I am an optimistic realist.
However, every part of my being says that out of hundreds young local talents out there someone can become somebody. Out of thousands, there will be someone out there that can put us on the map, not only in rugby but in different sports wherein our God-given attributes as Samoans can be an A plus.
Surveys suggest that about 1% of our young talents can become successful. 
Who cares really if it's only 1% because, in the grand scheme of things, 1% is huge!
Just look at Usain Bolt's influence to his fellow Jamaicans. Look at Michael Jordan to his fellow African/ Americans. 
Closer to our homes, look at Jonah Lomu, Michael Jones, Richie McCaw and Dan Carter to name a few. The influence these player have had on their contemporaries, as well as, to the present rugby players is impeccable, to say the least.
To the least, sports are implements to teach our young athletes about discipline, hard work and mental fortitude. 
And since, the gift of awesomeness is engraved in our very D.N.A. can we be real mentors to our young local athletes from sun up to sun down? Yes we can, yes we should, and yes we must Samoa!
Ryan Christian Flor Nemes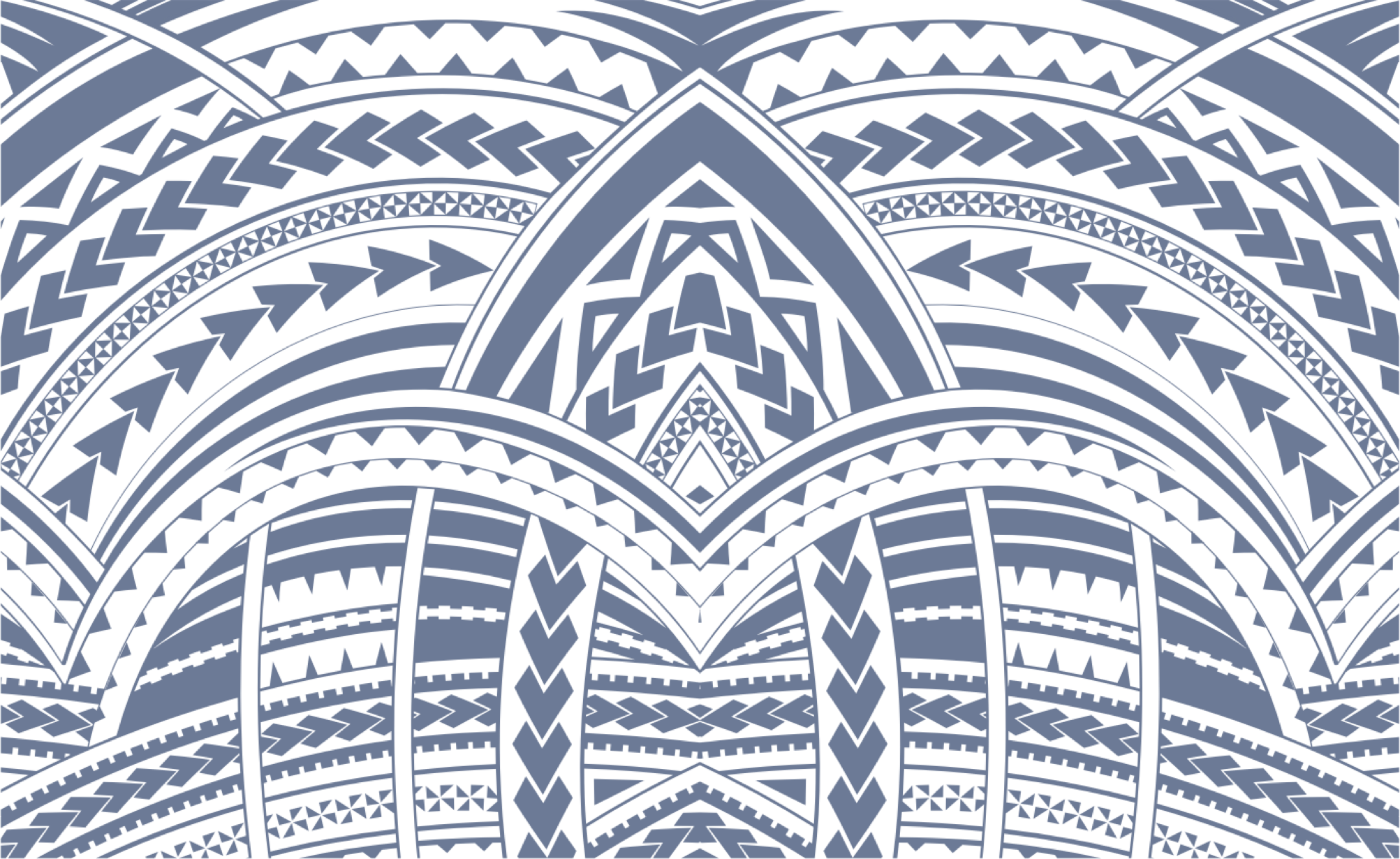 Sign In