In response to "We are living in a time of prophesy"
Dear Editor,
O lea la ua tau foliga mai 'ua o gatasi le futia ma le umele'!
I am glad to write this piece as a follow on note from my previous 2 pieces; 1. E leai se la'au e falala fua! –Samoa Observer (SO) issue 11 April 2016 and 2. '.. a lé o le Malamalama, o lé Savili e ala'ai ona falala le la'au! - SO issue 25 April 2016. For now I believe 'o lea ua tau foliga mai 'ua o gatasi le futia ma le umele,,!
I had read and re-read the worrisome concern by brethren M.A. Hunt with his/her piece 'We are living in a time of prophecy' –SO issue 18th June 2017 referring to Gatoaitele Savea Sano Malifa's Editorial of SO issue 11th June 2017 unfortunately I had no luck understanding his concern? I can easily understand brethren G. Elo's sharing towards M.A Hunt on his/her piece by SO issue 20th June 2017 pointing out how 'un-christian' of his/her call on their PROTESTING group only. Wondering of how firm he/she is staying on with their Protesting notion if he/she have an inspired understanding of whom exactly they are 'Protesting'?
And talking of ',,time of prophecy,,' as brethren Hunt shared I wonder whether he/she had a chance to read of 'PALEMIA' a Memoir with Peter Swain. I must admit that I am humbled to know of such character myself (personally) and now reading of Mr. Swain's account on how he reminds us that 'God's calling' -is of God's business not of any man, urges me to willingly vouched that I am in agreement that our concern friend Sailele Malielegaoi is one of God's great and genuine servant of our time. No doubt 'the bugger [–paka,!]' has uniquely groomed by the Holy Spirit through our Faa-Samoa means, where one's way to the top has to be through his/her tautua -both Cultural and Christian principles. And I can imagine his proud family honouring him rightfully with his various chiefly Matai titles namely; Tuilaepa, Lupesoli'ai, Neioti, Aiono, Fatialofa, Auelua, Galumalemana and recently Lolofie. 
Most certainly the Constitutional Amendment Bill (No. 2) 2017 -as the subject of discussion at hand, is all part and parcel of his divine calling. And I'm certain it will not be the last one of his regime should he be determined to go easy on his proclaimed pi-supo [corned beef] and lu'au daily diet and try out that simple 'tinned fish' diet -where no doubt, is giving his last surviving claimed Mentors -Tui Atua Tupua T. Efi, vigorous and sound health. 
And with all due respect to the limited 'frame of understanding' by our forefathers whom had willingly adopted our current State Constitution which was (I believe) a simple adoption of the United Nation approved one after World War II. Pretty sure there was an understanding that it does subject to changes from time to time as great leaders of any particular time sees fit. 
A task Mr. Prime Minster and his Cabinet back in 2010 had summoned a Commission of Enquiry where mostly members of the National Council of Churches (NCC) were involved. Unfortunately the outcome was 'not according' to the wisdom relate to Mr. Prime Minster by the NCC Annual General meeting 2002 whom believed there is a need for a review. Luckily dear Editor in Charge's (EIC) opinion was not sought otherwise the same outcome would be repeated. 
Poor Attorney General (AG) whom EIC refers to as 'skirting around the dirt' was correct though with the fact that "The individual right outlined in Article 11 of the Constitution, 'Freedom of Religion', does remains untouched." I wonder whether they –the EIC and AG, can appreciate the fact that 'Freedom of Choice' as of God's divine gift to you and me -his creation, has a 'sole purpose' on it. And that is, 'we are to choose Him' in priority over any THING or any MAN, but Him alone!
A quick peek to the description of the word 'RELIGION' as it described in the Constitution I wonder whether EIC, AG and M.A Hunt are aware of the fact that the word RELIGION is like any other word that can have various meaning depend on the belief of an individual person. And a well versed person with FATIH on Christ Jesus -the 2nd Personification of the TRINITY God, to whom the term CHRIST-IANS derive out off can easily points out 'a truth' that the word Religion as it stand within the Constitution only carries -at least, 1% of FAITH with the rest on individual persons mind-set. 
Therefore 'stating and confirming' our forefathers wish for our Country to be founded on the TRINITY God i.e. God the Father, the Son and Holy Spirit as the amendment now spells out clearly is of great-important. Obviously possible confusion are still in the air though, for the 'Christian Principles' had already stated in the Preamble as rightly pointed out by poor EIC. Even myself I thought the same until I'd been told that somehow the Preamble had no significance in the 'eyes of Law'. And that really beats me big time! Please don't ask me why? Perhaps honourable AG and the concern Parliamentary committee (PC) would help us with our wondering mind at a later stage.
I mention the concern PC, for I was honoured when given a chance to share my 2 sene view with them. And the question why the Legal Arm of our Government doesn't adhere the 'Constitution Preamble' binding -as we think, was one discussion point. I even asked them whether it is necessary to have another God 'inserted' in the current Constitution as our forefathers' already stated one.
Anyhow I believe we had later got to an agreement that the 2 God's as it now seems for sure are in-different with timing. The one in the Preamble as per our forefathers can be referred to as God of the 'Old Testament'. While this one where we now sees fit to insert is to be referred to as God of the 'New Testament'. With a distinguishing factor (naturally) between the two is that the God of the New Testament had a MOTHER!
And am kind of sadden though, for such truth was not considered by the Parliament. But never the less I would tend to stay on with my positive thinking that perhaps honourable Auelua and Fatialofa T.L.N.A.G.L. together with his 100% Samoan Matai Parliament are conscious with the fact that NCC does exist. And such notion with any other detail -as they see fit, should be their Mandate. And I being a parent of 5 children myself with my parental instincts, I am certain our Forever Virgin and Blessed Mother Mary would have 'no problem what so ever' should we decide to set her up as 'our test out point' determining a 'genuine church' claiming their prudently following her beloved Son Christ Jesus established Church with His Fathers blessings, don't you agree? 
An amendment to the order of 'Christian Principles' and 'Samoan custom and tradition Principles' as it stated in the Preamble was recommended for I was asked. Now I wonder whether Mr. Prime Minister and his colleagues may consider switching the order of the two principles presentation. Doing so would simply means that their now 100% Matai Samoa Parliament are prioritising our 'Samoan custom and tradition principles' for that was where God had been with our forefathers before missionaries arrived our shores early 18th century. 
While 'Christian Principles' in second place for the NCC to consider with much hope that one day soon uniformed 'ONE Body' portrait of our TRINITY God be seen. Contrasting the current situation where a well versed person with FAITH can imagine poor Christ Jesus –the 2nd Personification of God, is out there 'in pits and pieces', don't you agree?
Until next time we meet again, may you have a Peaceful Sunday, Samoa!
Matafeo Mulitalo F.M.M.L.P.
Atalii fanau le 'au, a le ulugalii Faasaleleaga,'.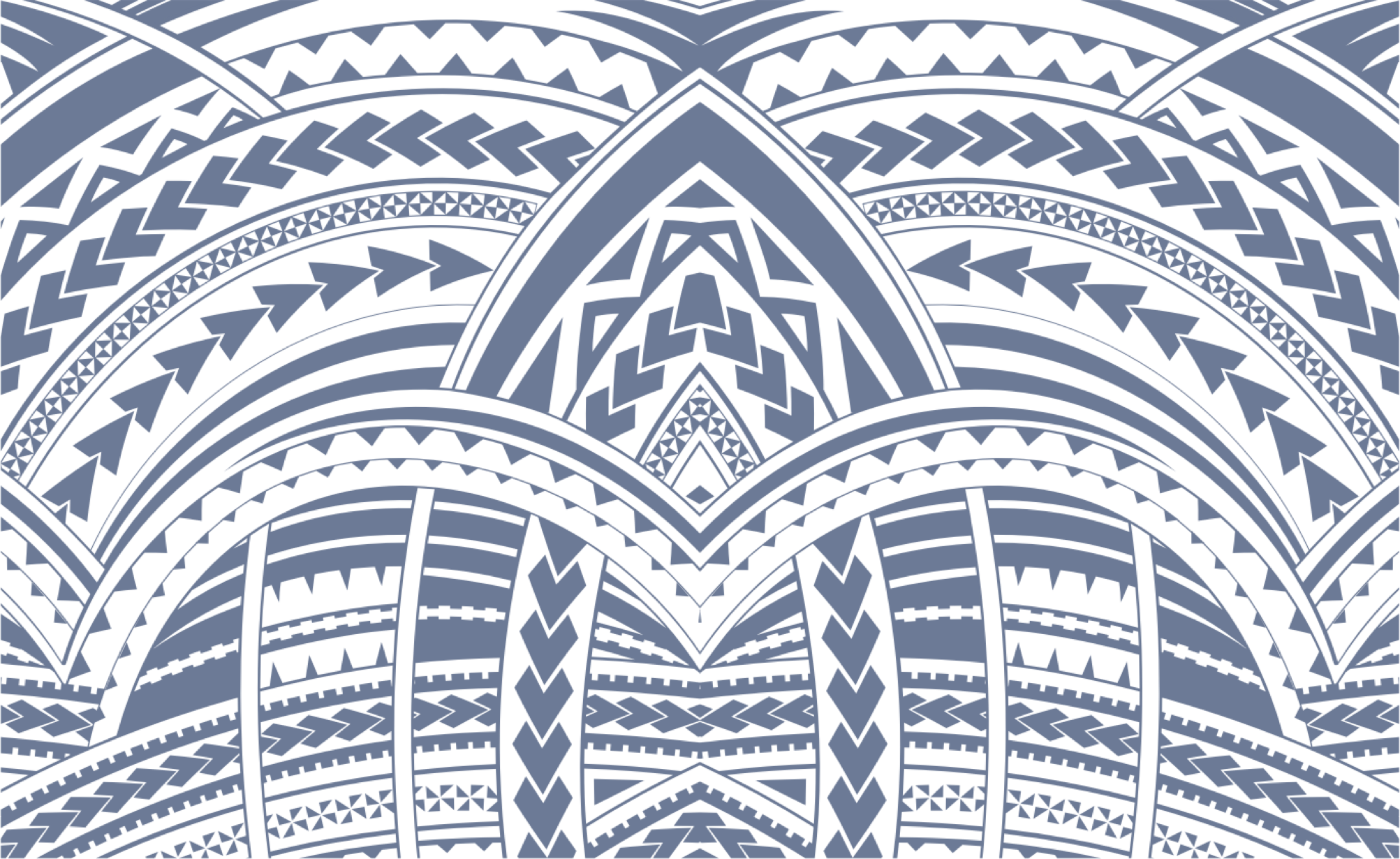 Sign In